Who We Are
Turner Village Church began on May 12, 1824, when twenty-three people from Turner, Hebron, Minot, Buckfield, and Livermore came together. Over most of the last two hundred years, many have come through these doors to hear the Word of God, to learn about the love of God, and to discover life by following Jesus through the power of the Holy Spirit.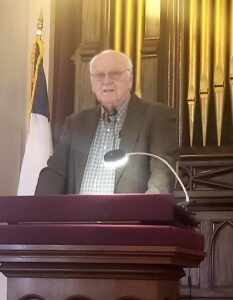 Pastor Gordon Colby
After spending a life of failures and successes both spiritually and professionally I have finally come to one conclusion: Knowing Christ is the only thing that matters. Christ is my creator, redeemer, friend. He loves me and he is my Lord. Serving him is at his will and not mine.
I attended Maryland Bible College and Seminary for one year; Winter of 2021 / 2022 and am presently continuing my Bible College education through satellite classes through the TVC satellite Bible College in Turner, Maine.